Gezondheid kenmerkt zich door 'balans', ook wel 'homeostase' genoemd. Deze balans ligt vast in onze genen en wordt in stand gehouden door omgevingsfactoren, waaronder onze voeding en ademhalingslucht. Dat die verhouding tussen 'nature' (onze genen) en 'nurture' (onze omgeving) subtiel is, blijkt onder andere uit het samenspel tussen de vitamines D en K.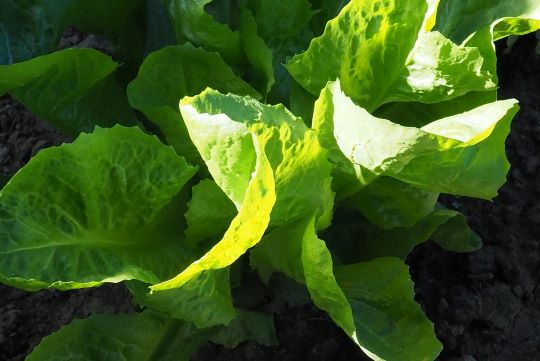 Onze voeding draagt bij aan onze homeostase. Voordat de andijvie, appel of de haring op ons bord lag, was het (onderdeel van) een plant of dier met zijn eigen homeostase. De voedingsstoffen in zulke natuurlijke voedingsmiddelen vormen het verband van een levend organisme. Afwijkingen van een optimale balans worden in plant en dier normaliter gecorrigeerd, maar alles heeft zijn grens. Hoe we via onze voeding als mens een optimale homeostase bereiken? Dat is de grote vraag!
Nadeel van traditioneel voedingsonderzoek is dat voedingsstoffen apart worden onderzocht. Wat gebeurt er als je een bepaalde hoeveelheid vitamine D neemt? Antwoord: te weinig geeft tekorten en teveel veroorzaakt vergiftiging. Op dit principe zijn onze voedingsnormen gebaseerd. Kennis van de samenhang met andere voedingsmiddelen is even relevant. Onze voeding bestaat immers uit duizenden stoffen. Waartoe leidt een bepaalde hoeveelheid vitamine D als er tegelijkertijd sprake is van een hoge, of juist lage, inname van vitamine K?
Onlangs bleek dat personen van gemiddeld 53 jaar de hoogste kans op overlijden hebben bij een combinatie van de laagste vitamine D- en K-status (1).
Hoe is dit verklaarbaar? Vitamine D (2-5) bevordert de opname van calcium uit onze voeding via drie calciumtransporteiwitten in onze darmen (6). Dat is goed voor onze botten, maar…. niet als die calcium in onze bloedvaten belandt. Daarvoor is vitamine K (7-10) nodig, want die haalt het daar weer weg (11). Het ophopen van calcium in onze vaten wijst op atherosclerose, ook wel 'aderverkalking' genoemd. We onderscheiden vitamine K1 (fyllokinon), dat vooral naar de lever gaat, en daarnaast vitamine K2 (9,12), eigenlijk een familie van stoffen (menoquinonen) die zich over alle organen verspreidt (9,13,14).
Wat doen die vitamines K1 en K2? Simpel gezegd veroorzaken ze een kleine verandering in bepaalde lichaamseiwitten (Gla-proteïnen) die daardoor calcium kunnen binden (15-22). Dat is nodig voor de bloedstolling (vooral K1), het vasthouden van calcium in de botten, het verwijderen van calcium van plaatsen waar het niet moet zijn, en voor groei (vooral K2). Vitamine D verhoogt niet alleen de calciumopname in de darm, maar bevordert ook de aanmaak van tenminste drie van deze Gla-proteïnen. Twee hiervan zijn betrokken bij de gezondheid van respectievelijk botten en bloedvaten (19,23,24). De derde is nodig om Gla-proteïnen met behulp van vitamine K te veranderen, zodat ze calcium kunnen binden (25). Kortom: voor diverse processen zijn de functies van vitamine D en K innig verweven: ze kunnen niet zonder elkaar.
Een toenemend aantal studies laat zien dat een combinatie van vitamines D en K2 de gezondheid bevordert van de botten (26,27) en hart-bloedvaten (26,28-31). Zeker bij hogere doseringen vitamine D is het verstandig om vitamine K2 (menoquinon-7) erbij te nemen, zodat calcium op de juiste plaats terechtkomt. Doe dit niet als u bepaalde bloedverdunners (coumarine-derivaten) neemt en overleg in alle gevallen eerst met uw arts.
"andijvie" by NancyLiza is licensed under CC BY-NC-ND 2.0
MMV maakt wekelijks een selectie uit het nieuws over voeding en leefstijl in relatie tot kanker en andere medische condities.

Inschrijven nieuwsbrief
Referenties